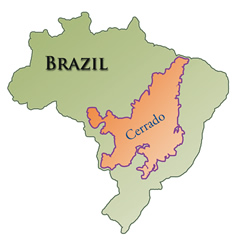 Our Direct Trade Cerrado coffee from Brazil is this month's Featured Coffee and for good reason. A medium bodied roast, this particular lot of Cerrado has been sourced and purchased directly in special lots by our US importer, Coffee Holding Company.
It is worthy to note as well that Karen Gorden, part of the family who founded Coffee Holding Company, is Founder, President and Chairman of the Board for the Cup for Education.
The Cup for Education's Mission Statement:
Our Mission is to help poor rural coffee communities of Central and Latin America build schools within their communities, and assist in providing them with teachers and the basic tools needed to educate the future generations of coffee farmers.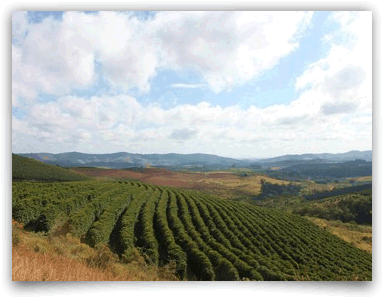 Our importer employs their own staff who travel to specific Cerrado region farms with a particular philosophy of management, agricultural practices and worker compensation in mind. Their philosophy is a hallmark that has led Coffee Holding Company as they in turn lead in sourcing not only great coffees but coffees that have been produced in a manner fair to all parties involved, from pickers, to growers and eventually to you.
This is a Direct Trade coffee we stand behind and you will love!
This is available in 12 ounce bags ($10.95) and also bulk 5 pound bags ideal for church cafés or restaurants.
You can buy some now on our store page or order right here!