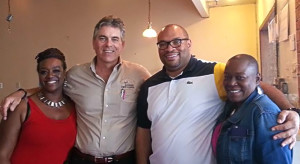 Proverbs 3:13 says to us: "How blessed is the man who finds wisdom And the man who gains understanding."
Sharing knowledge to help others is a part of our nature and we want to help you and your church coffee shop, "third space" or café ministry flourish.
After successfully developing and operating our own coffee shop and wholesale roasting business since 2004, we want to share the love!
On Site Consultation, Shop Design & Layout and Equipment Procurement
We will come to you and meet with you in your facility with your Pastor(s), and other Leadership and point personnel.

Take advantage of nearly a dozen years of success. Let us share the secrets of doing it right the first time. We will come to your church, take photos, measurements, and even develop a working sketch and action plan based on best practices for a coffee shop.
What we have found to be of the greatest help to most churches are the times sitting face to face with a white board or yellow pads and simply roughing out and drawing out designs, placing tape on the floors and answering the laundry list of questions like…
How high should my counters be?
How much space do I need behind the counter?
Where do I place the equipment for a logical work flow?
Where to put the ice machine?
Do I even need an ice machine?
Where can I get a good (aka dependable) espresso machine?
For that matter, what is a good espresso machine brand?
Should I buy new or used?
Brewers? How many do I need? What capacity? What brand?
How do we train our staff? Can you help us with that?
What about this?
What about that?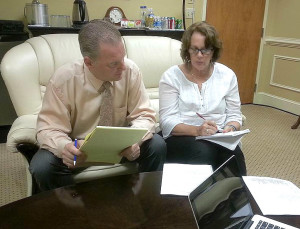 In the end we do hope to be your coffee supplier as well but the consulting services are separate from our coffee sales division. 
We do believe that after working with us in this area you will see that our family style approach to client services is unique these days. Also we know that once you have tasted the superior flavors afforded by LOW TEMPERATURE, INFRARED ROASTED COFFEE and knowing a strong percentage of our profits goes back into ministry you will be a customer for many years.
Mary Lou Herald, Food Service Director at Whitesburg Baptist Church in Huntsville, AL says this:
"We opened our Café 246 coffee shop in 2013 and wanted a high quality coffee at a reasonable price but also a coffee company with a higher purpose and ideals than simply us selling coffee. What a tall order!

We found everything we were looking for and more in Coffee 4 Missions and Toomer's Coffee Roasters.

It is outstanding coffee; our people love it and purchase bags to enjoy at home. The company/people are of the highest caliber, honest, and dependable; they will do whatever it takes to be sure we have what we need when we need it.

What I appreciate most is the help they gave us prior to opening our coffee service – they helped with design and layout, equipment procurement, lots of encouragement, training of our staff, and were on-site the day we opened!

You cannot go wrong purchasing coffee from this outstanding company- you will receive great coffee at a reasonable price and have a good feeling knowing you are helping to support missions… one cup at a time."
Contact us today to find out more about our Consulting Services!
Blessings to you!
Sandy & Trish Toomer
Owners & Ministry Partners