First let me say, I have always enjoyed a cup of coffee with family & friends, and still do!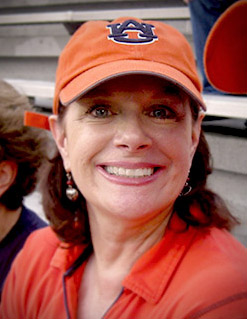 My husband, Sandy and I spent 8 of our 15 MAF years living in Shell, Ecuador, serving with Mission Aviation Fellowship and it was during this time that I found out what really great coffee tastes like. I was hooked.
I had a reputation among those we served with that, "Trish always has time to put on a pot of coffee for a chat".  They jokingly called it my coffee ministry. Well, that phrase stuck in my mind.
Then in 2004, after moving back to the United States (still with MAF), Sandy and I decided to open a coffee shop, Toomer's Coffee.  It was to be not just a shop but a place for community and ministry to happen. Our desire was to be a place for all people to enjoy the best of coffees and know that they are welcomed and loved.
From the department heads of Auburn University to the checkout girl at the Winn Dixie, from the local chapter of the Red Hat Club to students looking for a place to prepare for that final exam, they came and found a home away from home (or the office).
Our goal with the coffee shop was to produce a place where those without a relationship with God would feel welcome, so that those of us who knew Jesus could interact with our customers and show them God's love by giving them our best.
We focused on providing three non-negotiables we also emphasize with all of our consulting clients:
The BEST coffee
The BEST food
The BEST smile as they came through the door.
The goal? To show our customers that we wanted to be the bright spot of their day in order to share the One who lights up our souls.
As a local attorney said one day: "There is a special Spirit about this place". Yes indeed there was, and by our service to them, on a day in and day out basis, we earned their approval to share Christ, because they knew we truly cared.
We would love to guide you successfully along that same path. Please contact us and today and let's talk!